We value transparency in our work. In contrast to many budget-friendly overseas alternatives and digital agencies that keep their teams hidden, we believe you deserve to know the experts who drive our success. Allow us to introduce the skilled members of our Web Team.
LOCATION: Brockville, Ontario
WHO THEY ARE: Fraser founded Northnet Media in 1998 and operated it on his own until 2017 when he was ready to grow his winning team. He brought with him his past experience in marketing doing graphic design, as well as software and web development. Among his previous achievements is the creation of a CMS platform – which he developed for a Toronto-based software company – which is exclusively used in the private club industry (for golf clubs, yacht clubs, etc.). He planted his roots locally by getting involved with the business centres and business networks; creating the unique winning situation of getting most of his clients through word of mouth – which is still often the case.
It was upon creating his first in-house website that he found the niche he was most passionate about. Fraser saw the need for small businesses to be able to have their own trend-setting website, so he took the leap of faith to start this company.
Fraser likes to keep busy and listens to educational and personal development podcasts on a daily basis. In his free time, he plays a lot of squash. When the time is right, he hosts karaoke nights and gets outdoors for cross-country skiing and hiking.
WHAT THEY DO: As the Owner and CEO, Fraser is the first point of contact with all clients. He likes to joke that he does "100 different things" within Northnet Media – and that's because he heads sales, is focused on strategy and project scoping, in addition to jumping in on development & design tasks, as well as taking care of all of the support ticket issues. He is proud to be active in developing his team as his ultimate goal is "to build an amazing team of people who are passionate about discovering and delivering digital solutions.".
Roxie Resmer, Lead Developer
LOCATION: Brockville, Ontario
WHO THEY ARE: Roxie joined the team in 2017; making her the first employee of Northnet Media. She has been a Web Developer since 2000 and brings with her a vast knowledge of coding skills. There isn't anything that she hasn't dabbled in or tried out! Previous to Northnet Media, she was self-employed and contracted development work for various companies. There's nothing that is questionable with Roxie… because she enjoys taking on challenges and tasks that she hasn't been asked to do before. She is our in-house go-to when a team member says "I want something to work like this… but how?".
There came a time when she was on Fraser's radar, and this just happened to be when she was considering getting out of contract work. That's how Roxie came to join the Northnet team.
Roxie is very involved in her son's sports – as 2 of her boys play hockey. It's common to hear that she's been to a rink more than twice in one weekend when the season gets underway. When she's not wrapped up with her family's hockey schedule, she often heads to the barn to spend time with her horse, and enjoys downtime in the form of reading "cheesy books".
WHAT THEY DO: Roxie goes beyond what most might think a "Web Developer" is in the world of web design. Her professional goal is ensuring that she's always on top of the game – in terms of learning or brushing up on coding methods, as well as keeping up to date with new technology. While she's our all-around coding expert who will also have a hand in designing websites, and she's best known as the master of creating custom plugins. She's even developed some nifty WordPress plugins that we will sell licences for in the near future.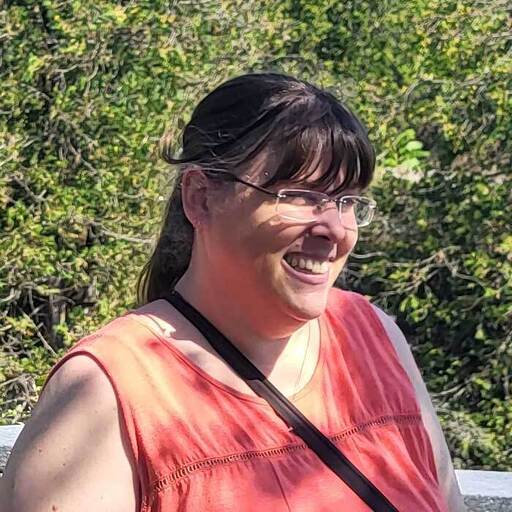 Ashley Tilson, Digital Marketing Specialist
LOCATION: Lyn, Ontario
WHO THEY ARE: Ashley joined our team in 2022, bringing with her a wealth of experience from her 15-year career as both an Office Administrator and Office Manager, mainly in small businesses. With a passion for wearing multiple hats and a vision of running the show herself, she took the leap and started her first business at the beginning of 2019. It was during her entrepreneurial journey that she discovered her love for collaborating with business owners and helping them grow. Her skills and experience with branding, marketing, and web design were one area of appreciation with her clients, which made her transition to her current work at Northnet seamless.
Ashley's journey had led her to Northnet Media – where her creative vision and experience as a blogger and online strategist found a perfect home. Her professional goal has been and always will be to elevate brand identity and impact through her work.
When she's not working, Ashley enjoys her downtime. You'll more often find her completely immersed in video games, but she also takes time catching up on her favourite Netflix shows (yes, "The Office" for the 15th time!), or curled up in bed with a good book. Ashley is a firm believer in continuous personal development and is always taking online courses and attending live webinars.
WHAT THEY DO: Ashley is the company's "SEO Wizard" and enjoys creating strategies from scratch. She kicks off her projects with data-driven research to update websites and craft content that shines in search results. With her extensive blogging experience, she combines storytelling with her newfound AI tool expertise to create valuable content for clients. In a nutshell, she's the driving force behind all things marketing, including emails, blogging, ads, webpage copywriting, and social media posts, both for Northnet Media and our valued clients.
Brandon Hardy, Web Designer
LOCATION: Ottawa, Ontario
WHO THEY ARE: Brandon is our latest addition to the team – having joined us part-time in 2023 as a recent graduate of the Computer Programming program at Conestoga College. While his working experience is limited in this industry, he is a fast learner with a natural eye for best practices when it comes to UI/UX. His interest in seeing how he can put his skills to work in web design saw him embrace his role at Northnet Media. Even though he's mostly focused on Web Design right now, his interest in putting his programming skills to work is part of his professional goals.  
While Brandon joined us as a "trial" form of experience, he quickly found his place among the team. It didn't take him long to start learning about some of the other areas of the business (SEO, graphic design) and he's testing the waters.
Brandon is an avid gamer who spends a lot of time in creative sandbox games such as Minecraft (his latest fave is Satisfactory). One of his personal goals is actually putting his programming skills to use in extracurricular projects. He also really enjoys puzzles – either in the form of puzzle books or otherwise (ie. Rubik's Cube). He also enjoys hiking and is trying his hand at baking.
WHAT THEY DO: Brandon quickly took on creating the initial design of websites for our clients, which is primarily what he's focused on in his role. He creates stunning website layouts using Figma, and then creating them within WordPress. His approach is considering how things [should] look and work and why – and he brings his perspective to the table in his designs to make sure it's unique to each brand. Brandon's role is still in development as he figures out where his expertise will lie in the long-term, but nevertheless, he's become an asset to the team.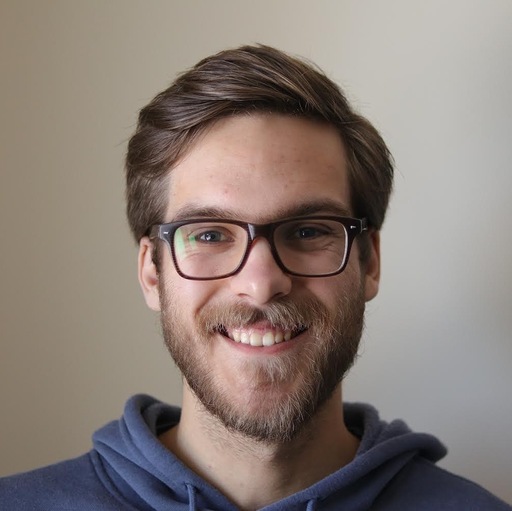 Our Values
We are proud of our list of Values not only because they are important to who we are as a company, but the work we do for our clients. We also take action to make sure that our team has the opportunity to learn, express, and enjoy every single Value.